Hello Everyone,
we're back with another remote-friendly Ruby User Group! The time is 19:00 CEST so that's 17:00 UTC or well 5pm UTC.
You're welcome wherever you're from as long as you adhere to our Code of Conduct - the meetup is in English.
Current schedule is two ~20min talks including Q&A, followed by splitting the audience into smaller groups for virtually hanging out (optional) :)
Joining the meetup
[Meeting Link]: TBA on the day of the event
Meeting ID: TBA on the day of the event
Passcode: TBA on the day of the event
The meetup will be on zoom and it will be recorded
if you don't want your video to be visible to others, then turn it off/leave it off
if you can't make it/don't want to be on zoom, watch the recording!
We're aware of the privacy concerns surrounding zoom and we share them. We're looking for better tools, we haven't found them yet.
Meanwhile, if you don't want to use the desktop client the zoom browser link above should work for you. If it doesn't you can usually get to it like this: the join link should also show a tiny join from browser link at the bottom of the window. It doesn't appear to require an account anymore. If the link doesn't show up, open the Download and Install Zoom link in a separate tab, that should make the link appear. Dark UI patterns 😖
Participating in the meetup
We'll take Q&A questions in Zoom via the raise hand feature (click on participants, there's a little raise hand link)
There is also a #rugb-live channel in the Ruby Berlin Slack, you can join the slack here
the socializing part is optional, naturally, our aim is to not lose that part of our meetup - we'll try to use Zoom's breakout feature to split you into random groups and give you some ice breaker questions to kick it off
Patience
Your feedback is very welcome. Things will go wrong, we'll try to fix them.
Hopefully, See you soon. Amr, Pascal & Tobi
Temas
When we're talking about scale, we mostly think about infrastructure - but our features become more advanced as well, requiring more elaborate business logic. Some design choices and basic principles can set us on track for keeping the codebase simple and the api easy to use. In this talk, you're going to learn how an "API first" approach along with some basic design principles can help you to avoid the common pitfall of "active record obsession" and keep your business logic easily scalable. While we're investigating a rails application, the underlying principles are somewhat framework- and language-agnostic.
I had a difficult relationship with side projects in the past. Basically I could never get anywhere with them. Thanks to a set of techniques that I called "slow programming" I started to develop side projects in a way that brings me joy. And this is the story that I'd like to share with you.
PS: this talk may also be interesting to you if you're searching for an apartment in Berlin :)
Participantes: (10)
Temas
Quieres dar una charla en el grupo, o quieres proponer un tema para una? Envíanos un E-Mail o un tweet: @rug_b
Organizer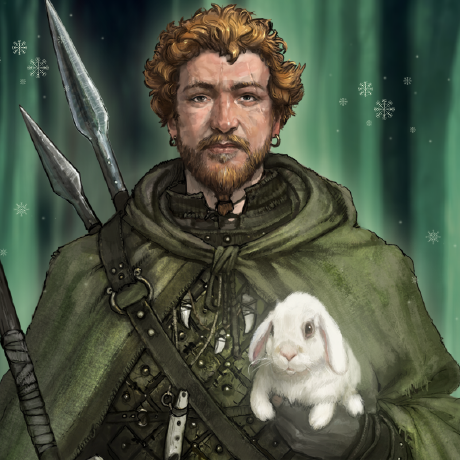 Tobias Pfeiffer
Eventos: 91
Temas: 12
Organizer

Pascal Wengerter
Eventos: 26
Temas: 1
Organizer
Amr Abdelwahab(عمرو)
Eventos: 27
Temas: 4
Los grupos de usuarios necesitan interacción. Si crees que estaría bien dar una charla sobre un Tema, o quieres profundizar sobre alguno, por favor añádelo en nuestra Wishlist. Si tienes una idea para una charla o actividad proponla aquí para obtener feedback de la comunidad de Ruby/Rails.
Proponer un Tema
Próximos temas
Gente
Ruby Usergroup Berlin es un grupo de usuarios, grupo de interés o simplemente de personas interesadas en Ruby. Contacta con nosotros en la siguiente reunión! Todo el mundo es bienvenido, incluso si no tienes mucha experiencia con Ruby.
Toda la gente